So, you have decided to become a marijuana farmer.  The timing seems to be right with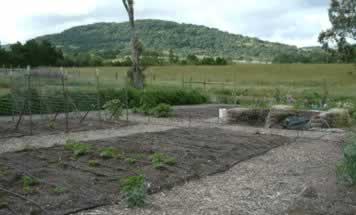 the market and the recreational legalization increasing across the country.  You have the time to get started and the space to have up to 15 plants, so it seems like the stars are aligning just for you.  But you have no experience at all with plants and growing and feedings things.  You had one houseplant and it died because you didn't water it when you went on vacation.  An entire farm of large plants to be sold commercially is a pretty big deal, so assuming you have thought all of this through, start taking notes on how to irrigate and keep your plants healthy because here come the most important pieces.
Dedication of space and your time are key elements to starting a marijuana farm.  If this is your hobby on the side then you aren't going to make it.  Farming is a 24/7 type of business so you should definitely enjoy the practice.  If you have the time and money to dedicate most of your energy to this production then you are set.  Secondly, land and cannabis irrigation space is vital and you need to have it set aside before even thinking of getting started.  If you pass that initial test, keep on reading.
To start, a few questions about your farm and your operations should be answered.  Are you growing commercially?  How many plants do you have the space for?  Is your space indoors or outdoors? Do you have all necessary permissions to grow marijuana?  The type of space you have is the most important question to answer first because it will determine every other answer.  Irrigation for marijuana growing is one of the most vital pieces and it also depends on your space.  Plants cannot live and grow without steady water.  Again, if you have the time you can manage the watering schedule each day.  However, you can buy timers and automated drip irrigation kits or sprayers to do the watering when you are not around.  They both have their pros and cons, but figure out what works best for you and get it done right away so that your setup is ready to be turned on once the plants arrive.  Getting help with your cannabis irrigation system is not difficult.  There are plenty of retailers and specialty shops that would love to unload their advice and their products.  Many places have drip irrigation starter kits already put together, so you just take it home and design the layout yourself.  The plants are another story because they are delicate and need attention constantly.  Do your research and make sure you have the perfect light, humidity, temperature, water, and space.
For any extra help with this subject, google is actually a pretty valuable resource.  Lots of people are starting and troubleshooting this business as we speak and they are being gracious enough to share what they have learned.  Once you start with those large plants you have to stay committed!